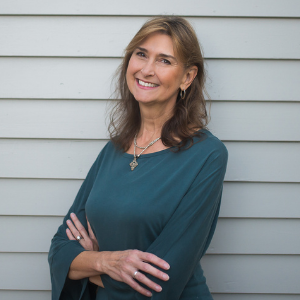 Your Guide
As a Certified Integrative Nutrition Health Coach specializing in Functional Nutrition and Lifestyle Management, I show people how to reach their health and lifestyle goals in a Christ-centered way. No woo woo or focus on getting sexy, just down to earth health and wellness while glorifying God and taking care of the incredible gift He gave us.

If you lack energy, want to gain or lose weight, get off medications, stop illness in its tracks, or improve anxiety or depression, I can help!

Confused with all of the conflicting health advice out there? Let me simplify your journey! In November I will open my doors again so that you can book a Discovery Session to see if working together is a right fit for you!
Cynthia was a blessing to work with. She really listened to what symptoms I was having and asked me relevant questions that helped get to the heart of the matter. She assured me I wasn't alone, and helped direct me towards the most important and first steps to take. It was evident throughout the process that she really cared about me and cared about helping me find health. Plus she is wicked smart and has so much knowledge and experience. She was a pleasure to work with!
Cynthia is a joy to work with--she listens attentively to you and crafts a health plan uniquely attuned to your needs. As a former aerobics instructor with a keen interest in health and wellness, I was not expecting to learn as much as I did from Cynthia's detailed plan for me, but I was impressed by her thorough assessment of my situation and by her many helpful suggestions. She helped me tweak my daily schedule and diet to better support my current health goals. I believe everyone could benefit from her services!
Health Coaching by Cynthia for me was Jesus coming along side of me in my despair and distress of being stuck and not knowing how to move forward in my health. She listened to me without judgement which poured into me the grace to stop judging myself. She was able to take my jumble of unorganized symptoms, concerns, unanswered questions and goals and come up with a plan to get me taking steps towards my now more clearly defined goals. I felt loved and for the first time ever I had someone who really desired to and was taking steps to help me get well. She is not a health coach just filled with wisdom and knowledge but one who is overflowing with Divine Love that brings healing to the body, mind and soul. I thank God every day for her!
I had experienced weight fluctuations for all of my life, and I approached Cynthia with a desire to make changes to my eating habits. She took a truly holistic approach and helped me to see how many factors, besides just "food," were influencing and shaping my body. She helped me to reduce the amount of stress in my life by helping me to organize my day-to-day and month-to-month plans. She helped me to wean off of addicting food substances. The supplements that we started also improved my mood and energy level. Her advice always sounded like she was speaking to me as a friend, as one who had known me all of my life and knew exactly what I needed to help address a certain problem or goal. I am very grateful to God and to the Mother of God (whom I had asked for help prior to learning about Cynthia and Holistic Christian Life) for the opportunity to receive her services. I recommend her to anyone who wants to make a change, no matter how small you may think that change is!