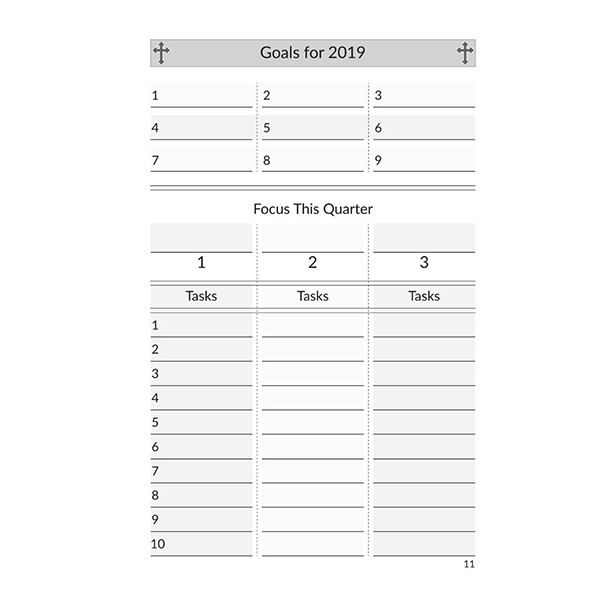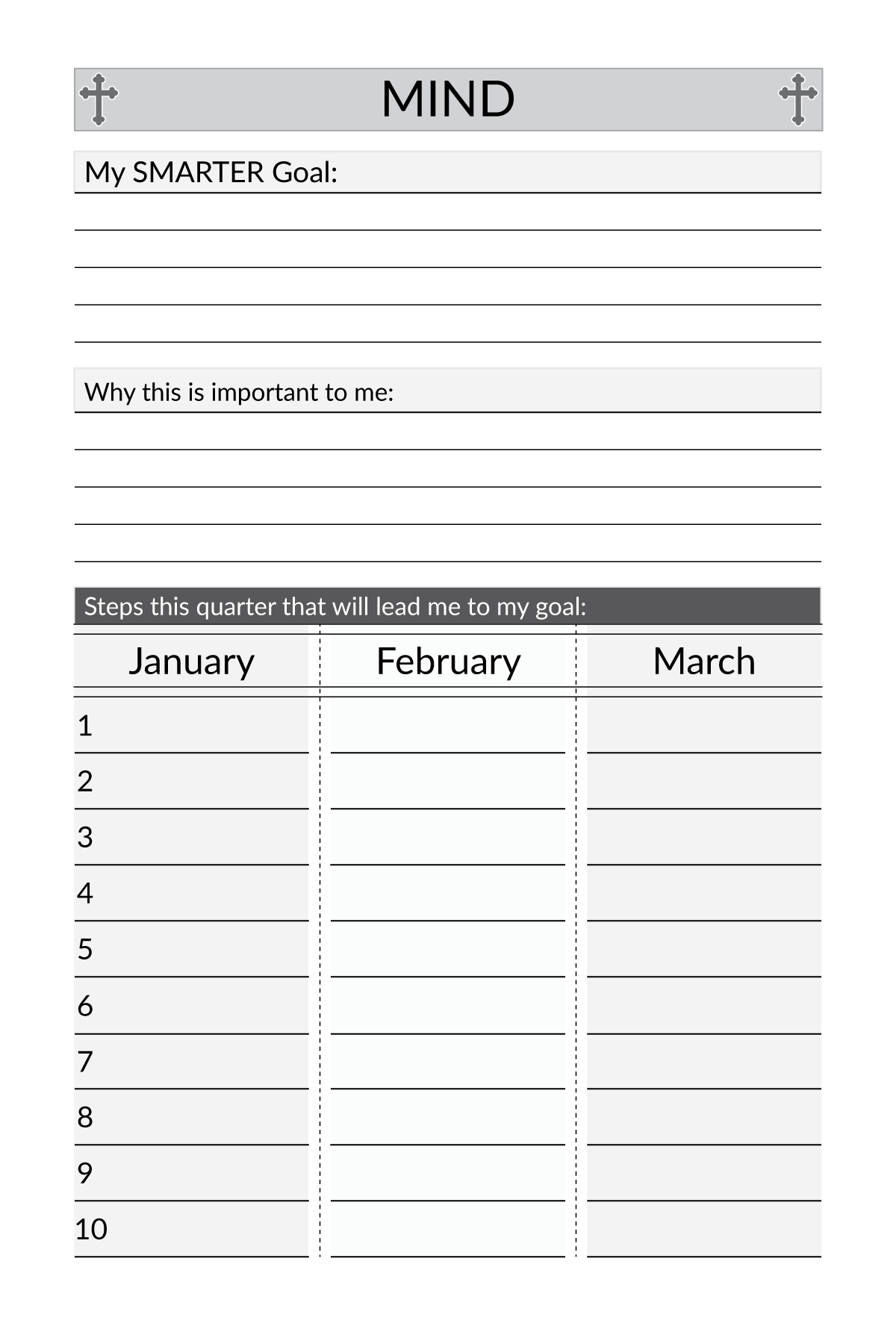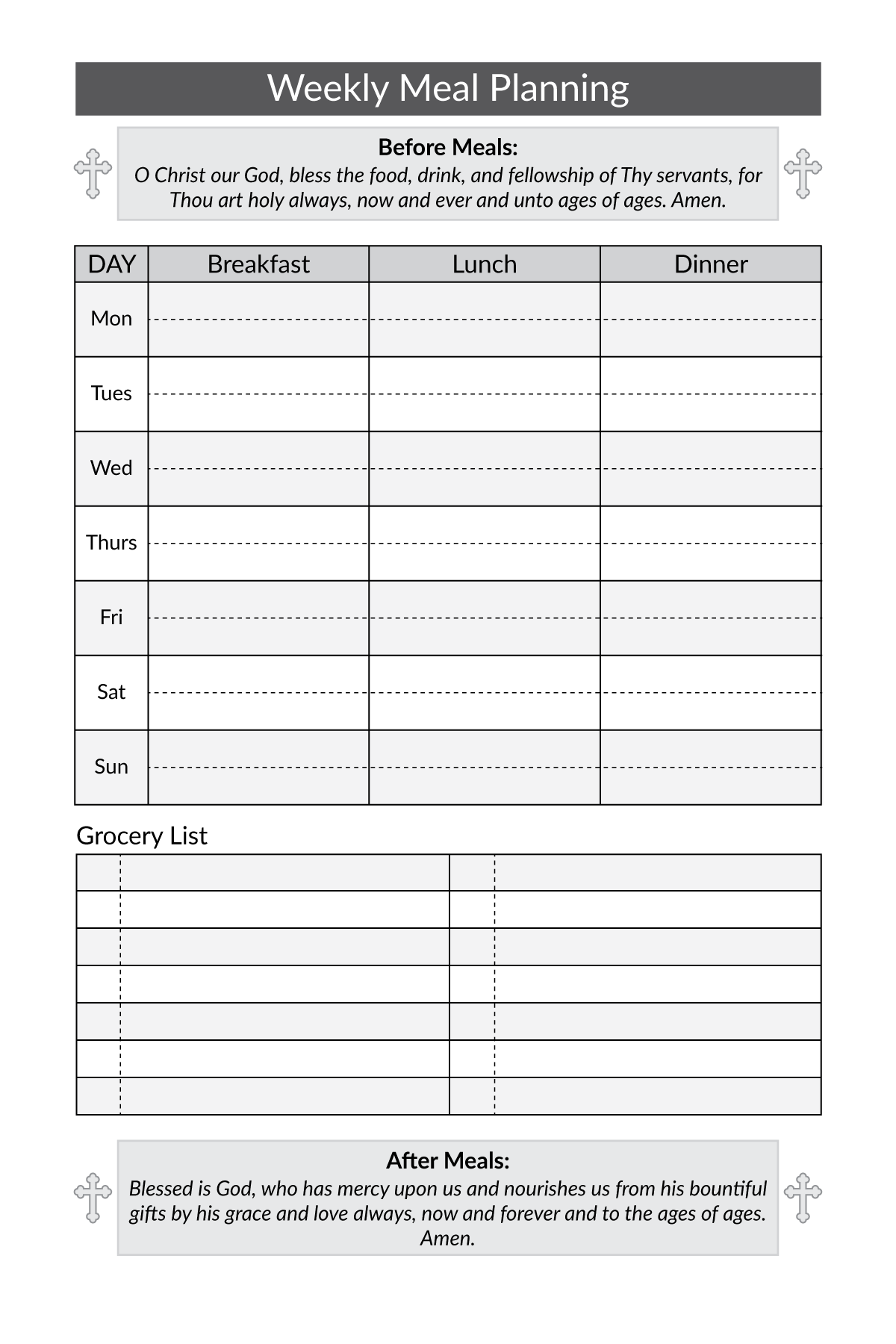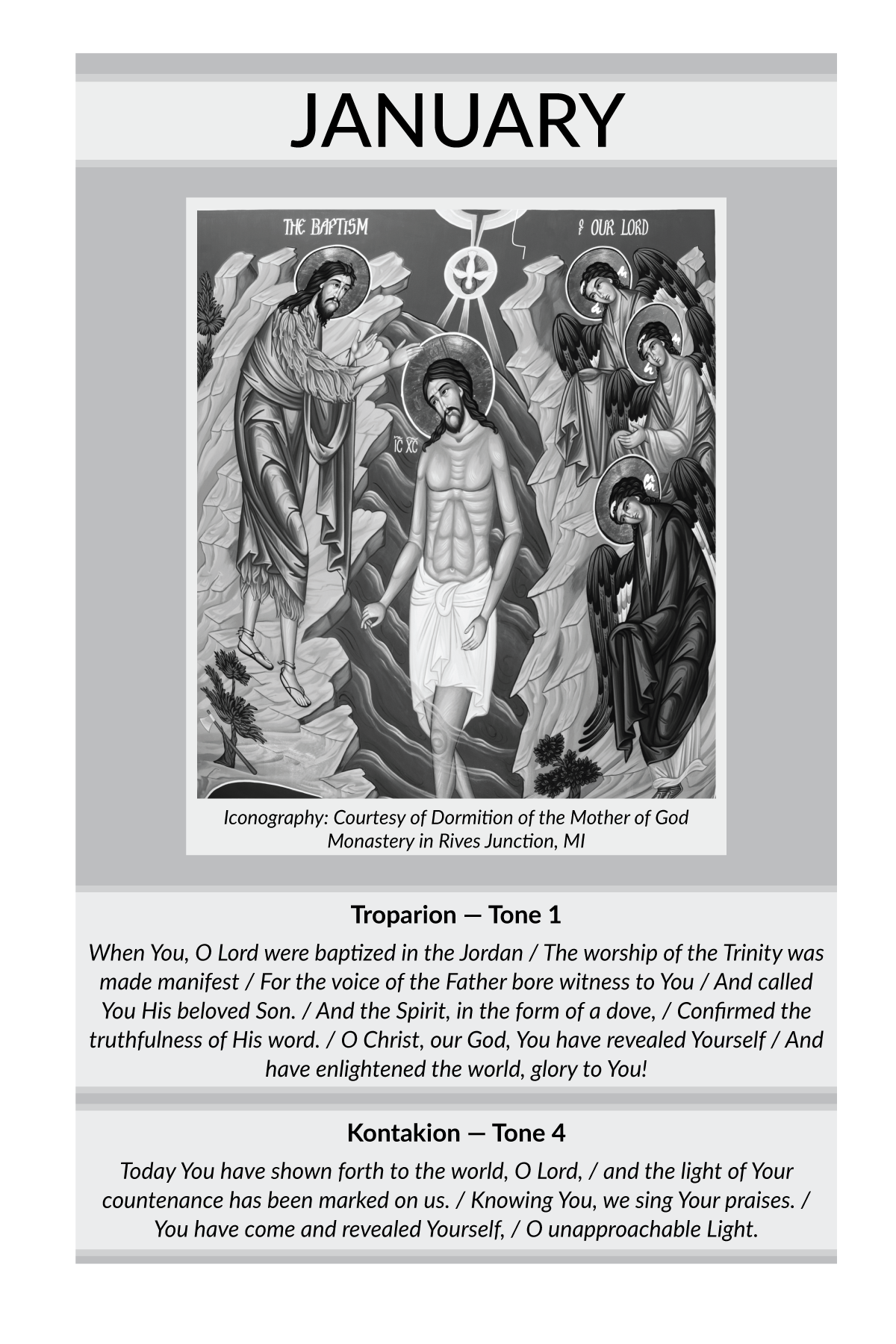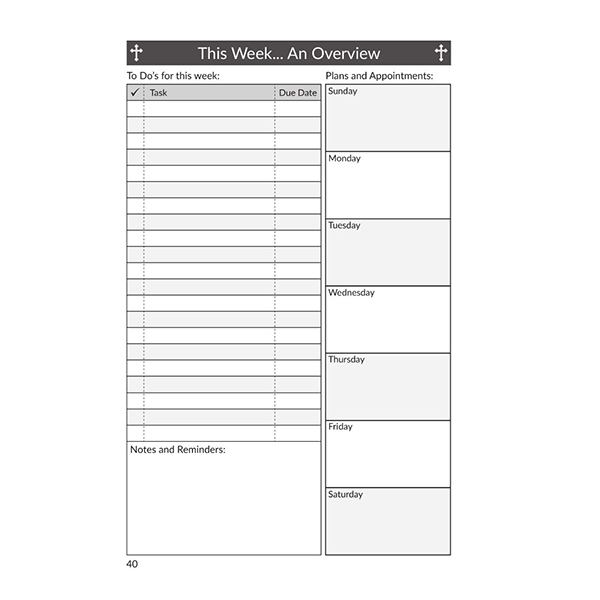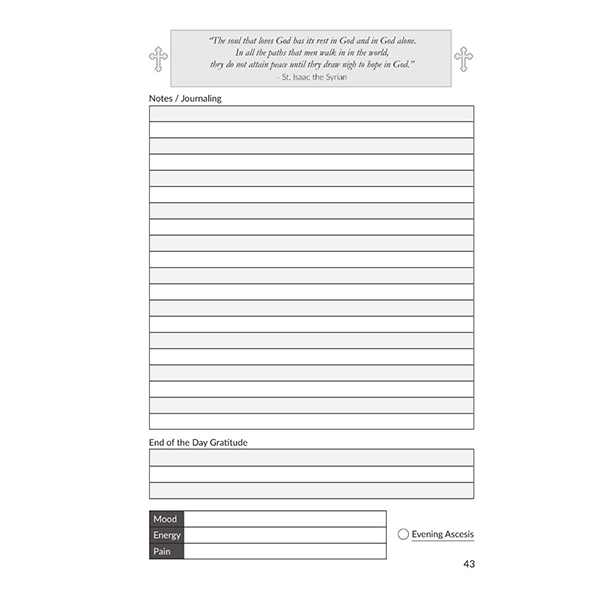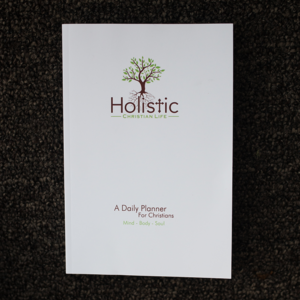 Let the Holistic Christian Life Daily Planner keep you focused on what is important this year.  We call this a Daily Ascesis.  You may be asking yourself "What is an Ascesis?"
variants:

or less commonly

 

\

ə-ˈskē-səs

\
Ascesis is defined as self-discipline, stemming from the Greek word "Askesis," literally meaning exercise.
Merriam Webster says that it's in the bottom 30% of words used, which is a shame. The beauty of this word is evident in its other forms, such as ascetism. While secular definitions abound that make ascetism sound ridged and unpleasant, as Christians, we know that it's anything but negative. The early ascetics centered their days around God, prayer, and how they could be used by Him. This was their highest focus and the compass for their daily lives. This lifestyle led them toward transformation that reflected their Christian faith.
Our ascesis stands for what we do every day that puts us on the path we want to be on – to accomplish our goals – to live our lives according to what we value most. Does this sound like your life? Your days might be sliding by, not reflecting any progress or focus on what you value most.
This daily planner can change that! Living purposefully during our short time on earth is a way to honor God and give ourselves to Him on a daily basis. You will see that each day starts with your Morning Ascesis, and ends with your Evening Ascesis, which will be explained in further detail in the planner and online.
You are not one dimensional, so why should your daily planner be?
God made us holistically, and this planner will help you focus on what matters most to you in all areas of your life. You will see pages that include:
Goal Setting
Lifestyle planning, tracking, and accountability
Meal Planning
Prayer Requests
Prayers
Special Dates
Notes and Journaling
Scheduling Daily Tasks
Daily Inspiration from the Saints
And…Scripture Reading each day which corresponds with an opportunity for an online daily devotional with Father Patrick Henry Reardon.
The Holistic Christian Life Daily Planner follows the Ancient Christian church year, familiar to Orthodox Christians, and is old and new calendar friendly.  It is available quarterly, so now is the time to get that first quarter in your hands.  Better yet, save money and get a complimentary Journal free of charge by ordering a 2019 subscription!